Last week we were talking about the Creative Ring Challenge and its presence in Barcelona. But this challenge is more than that, it will be responsible for bringing new IT projects using FIWARE and related to art to different cities all around Europe.
The topics are different depending on the city where the Creative Ring Challenge is launched:
Barcelona, where the target is to create street art performance in multiple sites at the same time that citizens and visitors can interact with (https://www.creatifi.eu/barcelona-connected-and-participatory-arts/).
Helsinki, which challenge is called Hack4FI, and is mainly focused on solutions making use of open data and related to culture, museums and other cultural heritage (https://www.creatifi.eu/helsinki-challenge-hack4fi-hack-your-heritage/).
Trentino, where the challenge's name is Museum-FI, and is focused on developing mobile solutions for making museums and other cultural institutions smart (https://www.creatifi.eu/trentino/).
Finally, Benelux, where 3 different cities, Ghent, Eidhoven and Brussels, are together looking for solutions based on mobile apps for urban environment, able to evolve society to a smart society. The applications must be focused on their implementation at festivals, sport events, etc… (https://www.creatifi.eu/benelux/).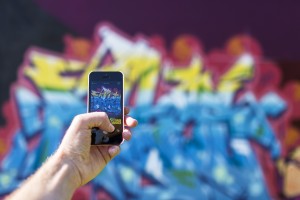 CreatiFI will select 20 projects in Europe for the Creative Ring Challenge
There will be 4 different topics in different regions, which means a total of 20 projects selected by CreatiFI for being part of the Creative Ring Challenge in the whole Europe.
All the projects selected will receive 25,000€ in the first phase, for developing a prototype to be shown. Then, 2 finalists will be awarded in every region, receiving other 25,000€ and showcasing their projects in different events between September and October 2016.
There are only two requisites for participate in this challenge: develop a creative project and use FIWARE technologies for its implementation. We will be in Barcelona for being part of the challenge, but will be pleased of being part of other projects around Europe!