We got it! Secmotic with our project Safeye is among the last 18 startups, which entered the final aceleration stage of IMPACT Connected Car! The chosen location was at the Automative Technology Center of Galicia (CTAG) in Vigo (Spain) on June 11, 12 and 13. There has brought together all the consortium members and the Smart Mobility Startups.
Long and wonderful road ahead
The second open call of IMPACT Connected Car was launching between July and October 2018. More than 214 startups and SMEs from 39 countries started the process to be today here. Only 25 projects were selected to entry with the Disruptive Bootcamp. This bootcamp was held in Lublin (Poland) and 18 startups were moving into step two.
The Technical Bootcamp in Vigo
Antonio Barciela, from PSA Group, inaugurated the Technical Bootcamp. On the table current trends in the sector such as connectivity, smart mobility, CO2 emissions or customer behavior were debated. He also focused on the importance of 5G and the influence in connected vehicles in the future. The next talk continued with experts like Francisco Luque (Ferrovial Services), Jason Fox (Fiware), Olivier Lenx (FIA Region I) and Gema Antequera, Francisco Sánchez and Raúl Urbano (CTAG).
There was also an #IMPACTConnectedCar Round Table with Corporates featuring Antonio F. Barciela (@GroupePSA), Francisco Luque (@ferrovial_es Ferrovial Servicios), Olivier Lenz of (@FIARegionI), and Jason Fox of (@FIWARE). Stay tuned for more updates! 🚗💨 pic.twitter.com/zHDCqUDNyl

— IMPACT Accelerator (@IMPACT_acc) 12 de junio de 2019
Safeye to the last phase!
What were the 18 selected startups selected?
Our CEO, José Benítez pitched our project Safeye in front of program coordinator (FBOX), business coaching leaders (ISDI), technical coaching providers (CTAG, INSERO, MOVEO and the AUTOKLASTR and LPNT clusters) and large corporations (PSA Group, Ferrovial Services, FIA, FIWARE Foundation).
The 18 selected startups were: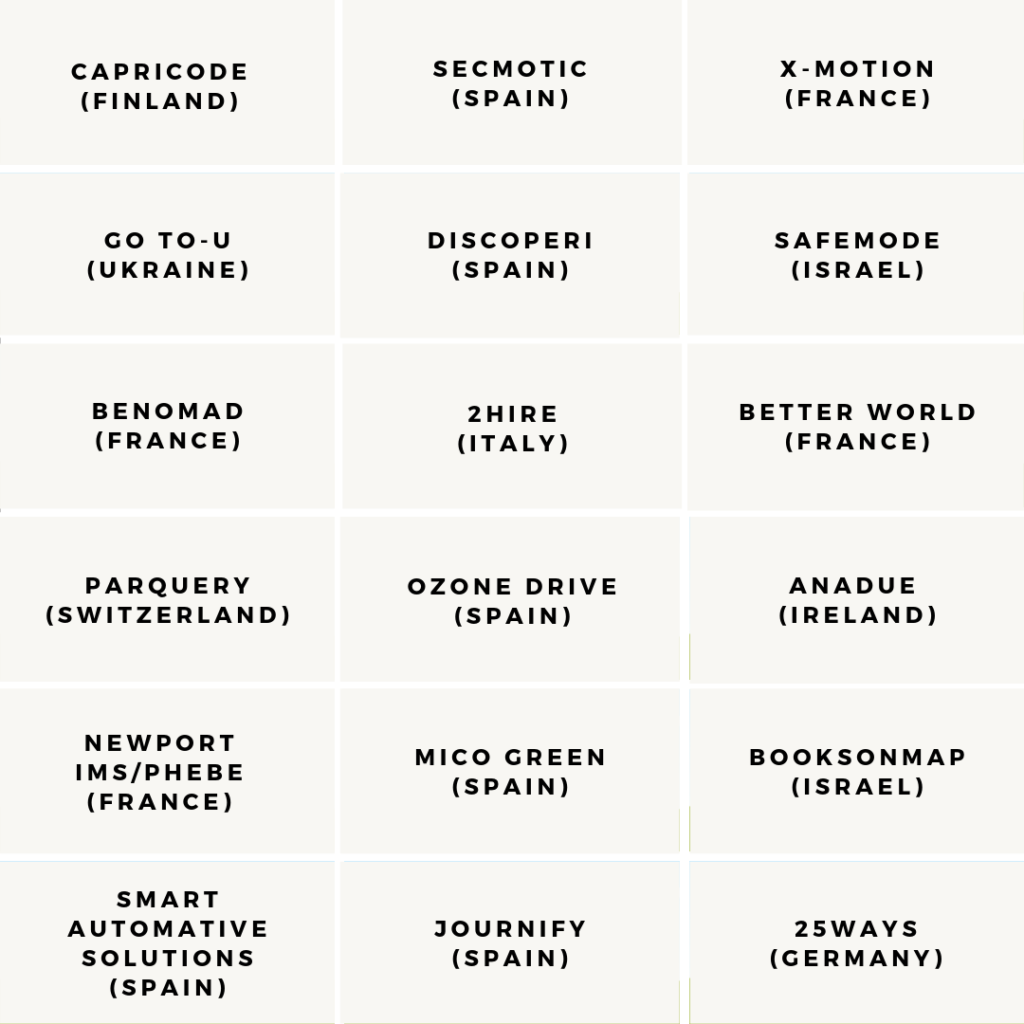 And now?
All the selected startups will receive up to € 60,000 in equity-free funding and a complete acceleration program led by ISDI (business coaching) and CTAG (technical coaching).
On one hand, Secmotic will have access to an international network. Mentors, founders and investors, who are experts in different key of knowledge, will be in contact with our company. And on the other hand, our company will be in top international events such as 4YFN and Mobile World Capital Barcelona.
We remain firmly committed to our goal!
We are very proud to be a finalist in this. Make sure you don't miss any breaking news about our project in our social media!