The Creative Ring Challenge is a progressive competition with the potential to give new uses to Fiware technology, while benefitting the citizens of Barcelona. The CRC focuses on La Mercè tecnològica, which is a subset of the MAC festival. This festival is dominated by street performances that are comprised of creative uses of art intertwined with technology. The stated purpose of this challenge is to ultimately improve the experience of festival participants throughout the city by more deeply engaging them through the use of FIWARE and ICT technologies. Successful companies will need to have the ability to empathize with the needs and desires of festival participants, and to then create captivating and enriching experiences that can be realistically sustained with these technologies.  This presents an attractive opportunity for tech and creative companies to collaborate and then create and implement their ideas. They are also searching for artists, ICT developers, and designers. The challenge uniquely combines these two sectors that are typically not associated with one another. This is an attempt to create never-before-seen performances that will only be possible with the partnership of these two progressive industries.
Up to 50,000€ of funding thanks to the Creative Ring Challenge
This process truly began at a presentation during the Mobile World Congress at the beginning of March. CreatiFi will support all entrants with resources and advisory events (from March 21st-24th) meant to help guide them.  After the period of entry ends, a group of expert in each of the industries involved will assess the proposals and select the best five. One alluring aspect of the challenge is the opportunity for up to 50,000€ of funding. After the first deliberation, the five teams will each receive 25,000€. At the end of June each project is reevaluated and two are selected to receive more funding and mentorship over the course of the next three months. This all leads up to the festival La Mercè on September 24th. More than 2 million people flock to Barcelona for the 600 different activities and 2,000 artists present throughout the cultural event.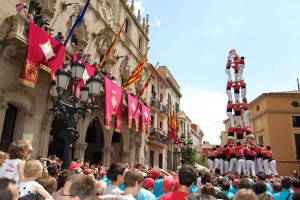 The Creative Ring Challenge aligns perfectly with Secmotic's mission and one of its core competencies. Since Secmotic specializes in FIWARE and is comprised of mostly engineers, this challenge will allow them to utilize their strengths and knowledge from various other projects to design something incredible. With experience in tangible technologies, consulting, and the development of elaborate web platforms, Secmotic can creatively problem solve and innovate under any circumstances and this will be no exception.
For more details about the CRC check out CreatiFi's website here: https://www.creatifi.eu/barcelona-connected-and-participatory-arts/